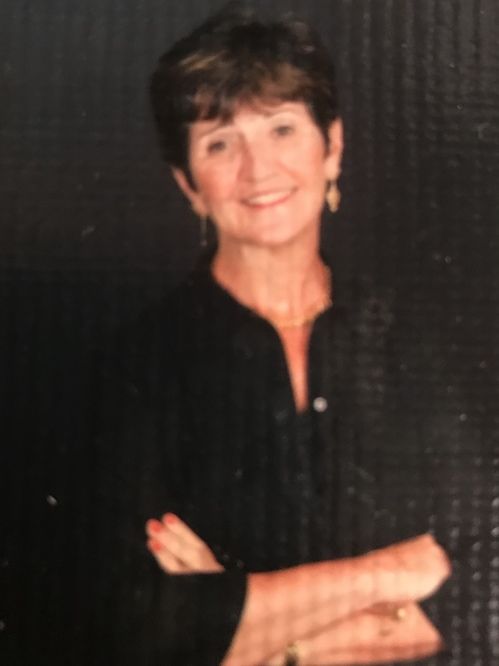 Donna Albert is a retired school teacher from Pennsylvania who moved to Florida in 2012 with her husband George and joined St Peter Evangelical Lutheran Church. She currently lives full time in Naples, FL. She enjoys reading books, helping others, and relaxing on Fort Myers Beach.
Marlene grew up on a dairy farm in rural Wisconsin. My family attended church services every Sunday. I joined St. Peter as a member in January 2017. Marlene has served on the church council and in the role of treasurer for 1-1/2 years.
She worked in higher education for over 30 years. She taught marketing, retailing and merchandising courses and served in several administrative positions. Marlene enjoys walking on the beach, entertaining family and friends, shopping and traveling. Her favorite saying is "One day at a time."
Two bible verses that guide her life: "Be still and know I am God." Psalm 46:10 and "The steadfast love of the Lord never ceases, his mercies never come to an end; they are new every morning, great is thy faithfulness." Lamentations 3:22-23.
John and Marilyn have been married for 56 years and have two daughters and three grandchildren. They have been on Fort Myers Beach for over 30 years, living permanently here the last two years. John served in the US Army for six years. He was the co-owner/developer/operator of a large camping resort and RV dealership in Wisconsin for 40 years. John served on the State of Wisconsin Association of Campground Owners Board of Directors for three years. He also served on the Board of Directors for two condo associations on Fort Myers Beach. Presently, John volunteers at St. Peter at God's Table and Habitat for Humanity.
I moved to Fort Myers in 2011 from Canton Michigan. I really enjoyed living there. I was a letter carrier for 22 years. We had walking routes, walking at least 5 hours a day. I had had enough, and moved here. Yes, I miss my 4 children, 12 grandchildren and 8 great grandchildren. I always visit every summer.
I retired in 2009 and went to Canton's gym and pool. Then a friend asked me to help the senior ladies make "dresses". It had been years since I made clothes for my children. Dresses!!! I said I had not sewed in years!!! Well, I went anyway, and they were making Pillowcase dresses!!! I was hooked. Then I came to Fort Myers Beach for two weeks. I attended St. Peter. Well Joyce Burr invited me to Monday work crew. I helped the Holy Folders and Helen Schnell got me making the lap quilts. I still sew the quilts and started a group to help me make pillowcase dresses. The last two years we have made 1000 dresses. They went to Africa and Haiti. I need help. I have only a couple ladies who sew. Have ladies that will iron, cut, and pin. We all have fun. Even a couple men have helped me!!!
I have been on council as secretary, and am back on council, attend WELCA and Soul Tending. I have been going to the ELCA in Lake Yale since I joined the church. I am looking forward to St. Peter as we are moving forward to do God's Will. In November, Pastor Sharon and I attended the Caloosa Conference at Gateway Trinity Lutheran. Pr. Khader said we are not to be a close family, because families are closed. We are to be an open community of faith always inviting people we don't know. We are disciples, not just in name only, but to be active disciples.
Thank you God for all the blessings you have bestowed upon us. Let us continue to do your will.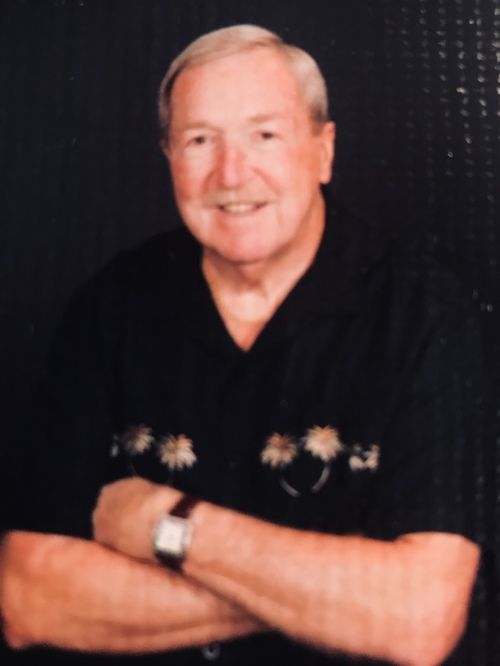 George Albert is a retired steelworker who worked at Bethlehem Steel until his retirement. He moved to Florida in 2012 with his wife Donna and joined St Peter Evangelical Lutheran Church. He currently lives full time in Naples, FL. He enjoys cooking and relaxing on the lanai of his condo and also on Fort Myers Beach.
Bill has been a member of St Peter Church for 17 years. The congregation has become my family away from my family. Although I moved further away, 55 miles round trip, my church could not be closer.
Marilyn was born and raised in Indiana, was married 64 yrs to Edgar J. Housemeyer (deceased), daughter Diana , son Kevin (Anne), granddaughter Amy (Jacob Fenolia) Great-grandson JJ in WY.
She is Certified Educational Office Emp, (CEOE) employed 25 years as Secretary to EL.MS HS Principals in South Bend,IN. Professional Associations are: SBAES, IAES,NAEOP, NAREOP
St. Peter affiliation began in 1970s as Fort Myers Beach became annual vacation destination. 1990s Associate Member as snowbirds, 2001-20 full members as year round residents. Service: God's Table Volunteer, Usher Chair, Altar Guild, Stewardship Committee, Prayer Shawl Ministry, Call Committee